Digiday named a finalist for two Jesse H. Neal Awards
February 12, 2019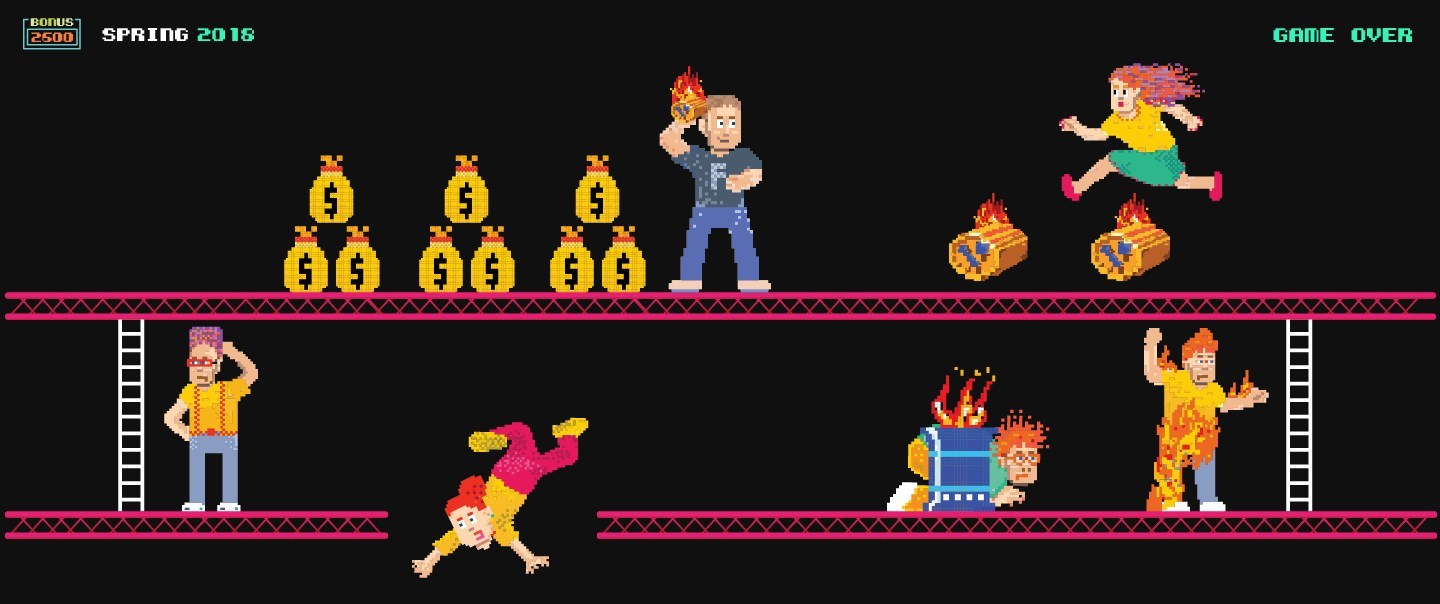 Digiday was selected as a finalist in two categories for the 65th Jesse H. Neal Awards, which recognize and reward editorial excellence in business publications.
The Spring 2018 Issue of Digiday magazine was nominated as a finalist for Best Art Direction for a Cover. The cover, seen below, represents the general temperature of the industry at the time: Mostly chaotic, but with pockets of optimism. It depicts multiple players, representing publishers, trying to ascend while avoiding flames and ultimately, Mark Zuckerberg himself. 
We decided to make one publisher on fire while falling into the abyss to represent Little Things, which had just shut down and blamed Facebook's feed changes. While a number of other publishers are pictured "losing" the game, we also included another player avoiding a flaming log and seeming to advance to reflect a positive outlook among the havoc. Check out a video about the evolution of the cover here.
Ivy Liu led the art direction for this cover.
Digiday's second nomination came for Best Podcast for the Digiday Podcast.
The Digiday podcast, one of three podcasts Digiday produces, garners over 60k monthly downloads. Weekly episodes hosted by editor-in-chief Brian Morrissey offer our audience the same powerful insight our reporters hear from publishing's most powerful players day-in and day-out. In 2018 guests included C-Suite executives from BuzzFeed, CNN, PopSugar and Bloomberg to name a few.